This article will help you to recover deleted data from Samsung A54. And you can also backup your samsung a54 data or transfer data from android/iPhone to Samsung A54.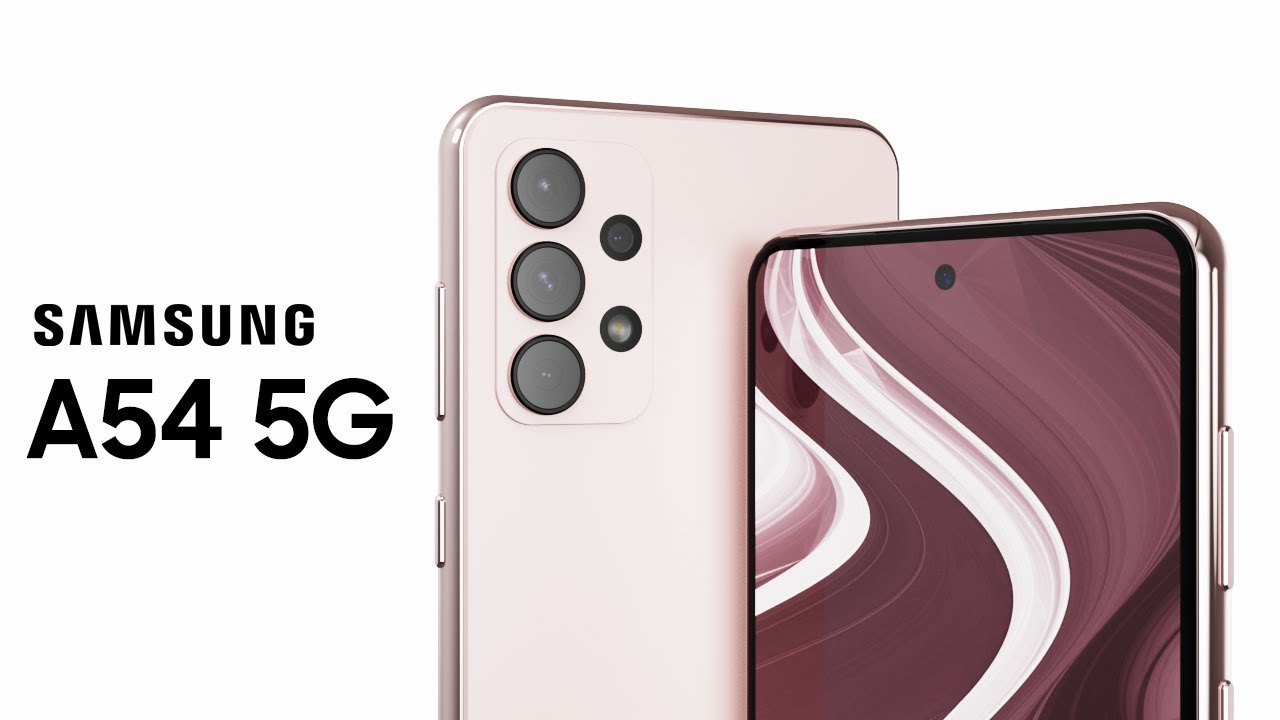 The Samsung Galaxy A54 is among the most popular mid-range smartphones in the market today. These smartphones come with impressive features including high-resolution cameras, large storage, and powerful processors. However, despite their advantages, these devices can still suffer from data loss. This comprehensive guide will introduce six excellent methods to recover deleted/lost data, contacts, videos, photos, whatsapp, text messages on Samsung A54 so that you will never experience the pain of losing files again. So, let's dive into the data recovery process, step by step.
---
Guides Listing
---
Method 1: Use Samsung Cloud to Retrieve Samsung A54 Data
If your Samsung device is linked to a Samsung account, there's a good likelihood that your data is being regularly backed up on Samsung Cloud. To retrieve your data using this approach, please adhere to the steps detailed below:
Open the Settings application on your Samsung Galaxy A54.
Go to the section labeled "Accounts and backup" and then choose "Backup and restore."
Select "Restore data" under the Samsung account settings.
Choose your device and pick the specific data you wish to retrieve. Finish the process by selecting "Restore."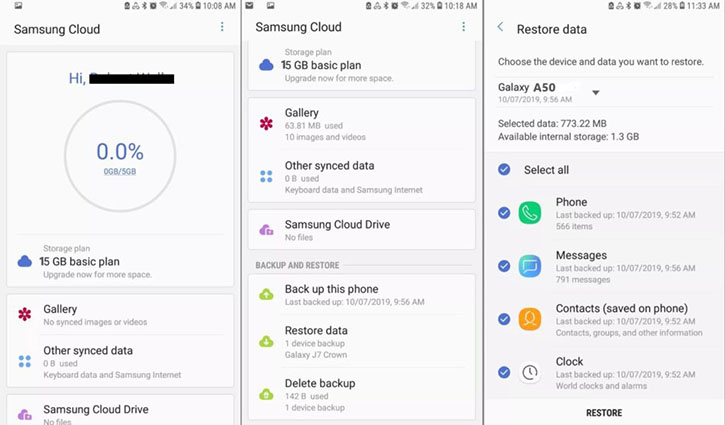 Note that this method requires a stable internet connection and a Samsung account associated with your device. In other words, you need to make sure your device has a connection with Samsung to successfully use this method. Additionally, you will need to access your Samsung account and log into your device to complete the necessary verification and setup. If you encounter any problems, please refer to Samsung's official documentation or contact Samsung customer service for help.
---
Method 2: Recover Deleted Samsung A54 Files with Android Data Recovery
The most popular data recovery software for Samsung Galaxy devices is Android Data Recovery. The software is designed to help users recover deleted/lost data, contacts, messages, videos, photos, whatsapp, call logs, audio from Samsung Galaxy A54 that has been deleted by the user or the device itself. Android Data Recovery provides users with a simple and easy-to-use interface to access their data. The software supports various recovery options such as deep scan (scans the device for all deleted files) and selective scan (selectively scans the device for deleted files and transferable applications). Overall, Android Data Recovery is a reliable and efficient data recovery software for Samsung Galaxy devices. It provides a range of features and options to help users recover lost files and transfer data to new devices.
Next are the steps to restore deleted/lost data from your Samsung Galaxy A54:
1. Download and install your selected data recovery software on your computer.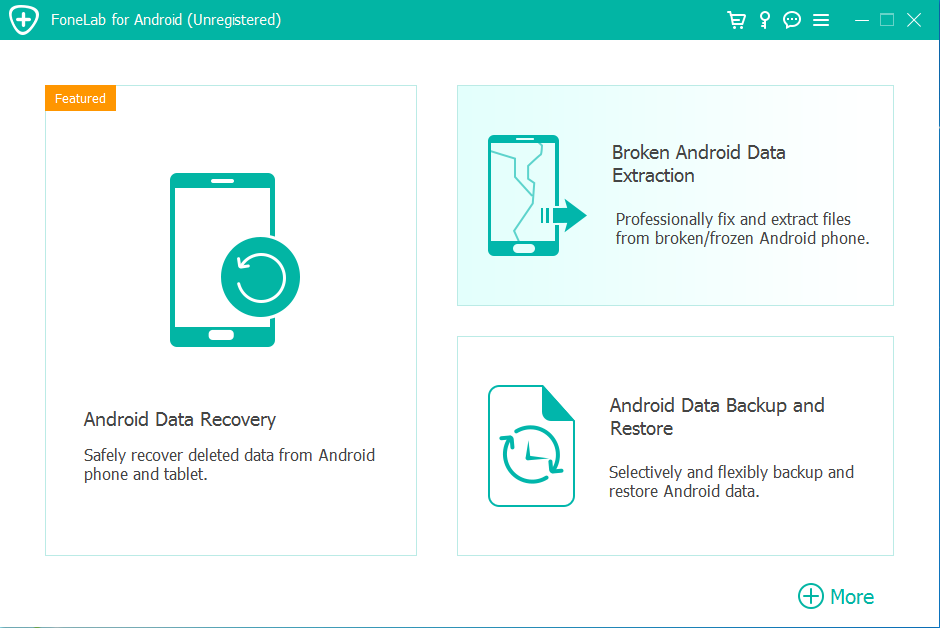 2. Use a USB cable to connect your Samsung Galaxy A54 to your computer.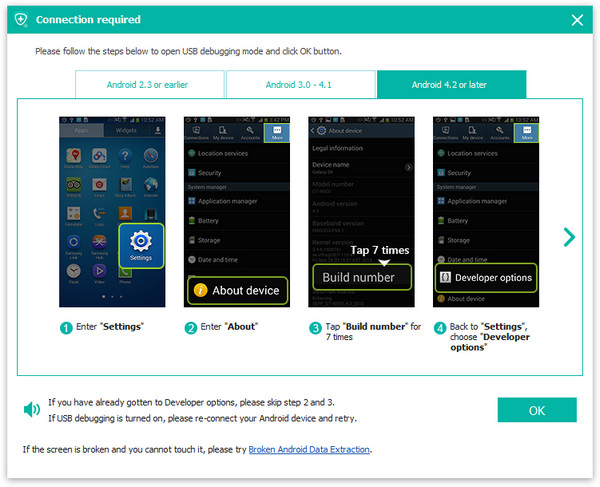 3. Activate USB debugging on your device to grant the software access.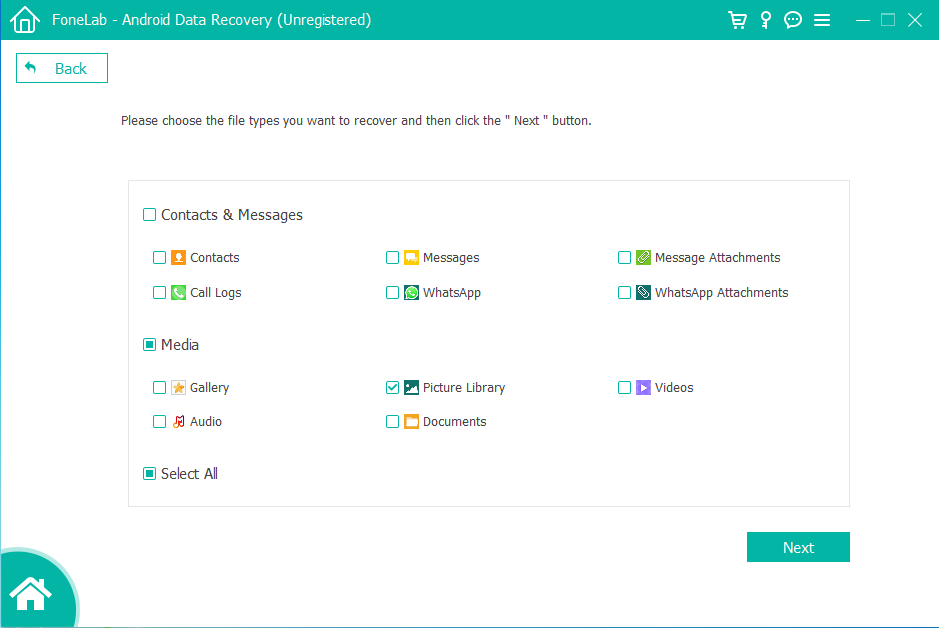 4. Open the data recovery software and choose the specific files you intend to recover.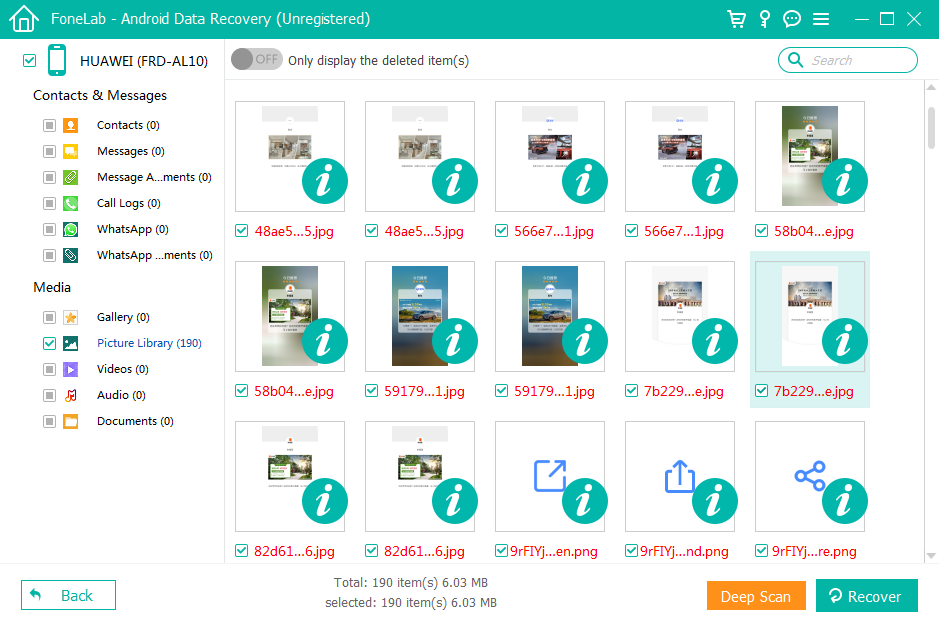 ---
Method 3: Get back Samsung A54 Photos/Videos with Google Drive
Google Drive serves as an additional cloud storage choice for retrieving misplaced data. To recover your data through Google Drive, make certain you are logged into the Google account connected to your device and adhere to the provided steps:
Launch the Google Drive application or access it via a web browser.
Find the "Backups" section on the main screen and then select the backup file related to your device.
Pick the specific data you want to retrieve and click on the "Restore" button.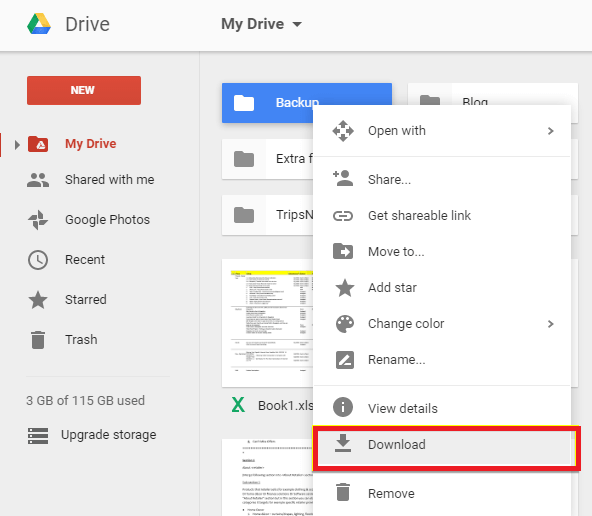 Keep in mind that this approach also necessitates a reliable internet connection and a Google account linked to your device. Furthermore, for this process to work, your device should be rooted and equipped with Google Services Engine. Google Services Engine is a utility that streamlines your use of various Google services like Gmail, Google Play Store, and Google Drive. If you're unsure about the process of rooting your device or installing Google Services Engine, you can refer to your device manufacturer's guidance or seek assistance from online forums.
---
Method 4: Retrieve Samsung A54 Data use USB Cable
If you've previously moved your data to a computer, you have the option to restore your Samsung Galaxy A54 files by linking your phone to your computer using a USB cable. This uncomplicated process entails the following steps:
Make certain that your computer recognizes your device and the connection is established.
Access File Explorer (for Windows) or Finder (for Mac) on your computer.
Navigate to your device's folder and identify the data you wish to retrieve.
Duplicate the necessary files and transfer them back to your Samsung Galaxy A54.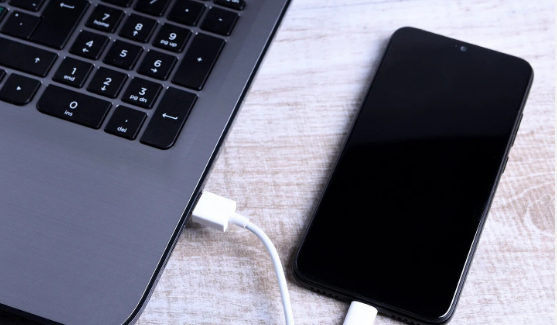 Please note: To cope with possible data loss, please regularly back up your smartphone data to your computer. At the same time, backing up data to cloud services or offline storage devices is also a good way to back up data. In this way, even if the data on the smartphone is lost, important information can be restored through the backup data. In addition, regular backup of data also helps to protect the security of the data, as data backup can eliminate the risk of data loss and make the data on the smartphone easier to restore.
---
Method 5: Recover Deleted Samsung A54 Photos/Videos with Google Photos
If your main focus is on regaining lost photos or videos, Google Photos offers a solution. Follow these instructions to retrieve your valuable memories from Google Photos:
Open the Google Photos app on your Samsung Galaxy A50/A51 or access it via a web browser.
Sign in to your Google account associated with your device.
Go to the "Trash" section in Google Photos.
Browse through the deleted files and choose the ones you want to recover.
Click the "Restore" button, and your files will be restored to your device's gallery.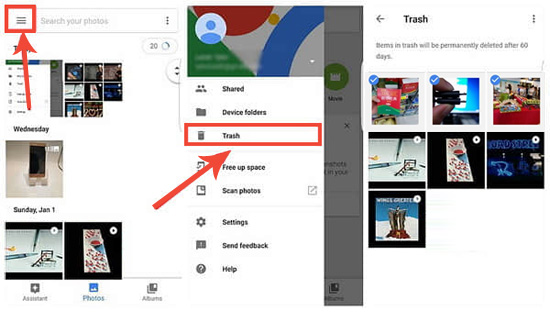 Important: Deleted photos and videos will be retained in Google Photos' trash folder for a duration of 60 days.
---
Method 6: Easy Way to Backup your Samsung Galaxy A54 Data
The Android Data Recovery- Android Data Backup & Restore feature makes it easy to back up data, photos, messages, contacts, videos and WhatsApp data from Samsung A54 and back it up to your computer. Backup allows you to easily access your backup files in the event of data loss, device damage, or if you want to restore your data. At the same time, you can restore backup files at any time to ensure that your data will not be lost.
Android Data Backup and Restore is a sophisticated and professional application engineered to offer you the safest and most dependable means of backing up and restoring your Android data. This software enables you to meticulously choose the data you wish to backup or restore on your Android device, assuring you that no data alterations or deletions will occur.
Furthermore, Android Data Backup and Restore is compatible with Android OS 4.0 and later versions, ensuring it works seamlessly with the most recent operating system updates. Whether you own a Samsung phone or any other Android device, this program allows you to back up your data to your PC.
This assurance of data backup and security provides peace of mind, allowing you to use your Android device without concern about potential data loss. Should you need to recover your data, Android Data Backup and Restore simplifies the process of restoring your data to your device without complications.
Follow the steps to backup Samsung A54 Data to Windows/Mac:
Step 1: Following the download, proceed with the installation on your computer, which should lead to the software opening automatically. If it doesn't launch automatically, you can initiate it by double-clicking the program icon on your device.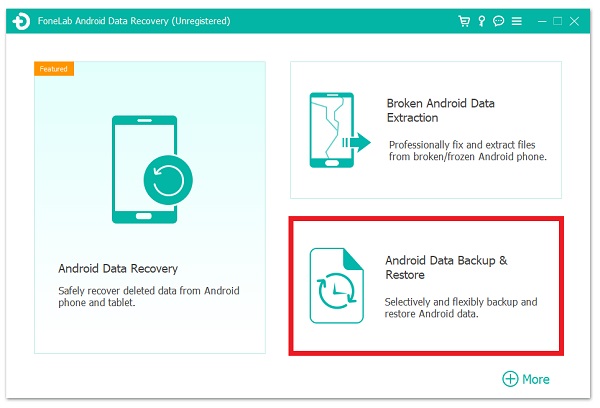 Step 2: Utilize a USB charging cable to establish a connection between your Samsung A54 and the computer. Once connected, access the main interface of the program and select "Android Data Backup & Restore."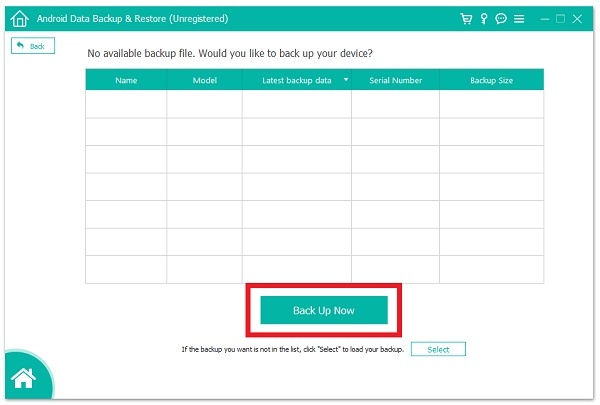 Step 3: Next, you can choose between two backup options: "Device Data Backup" for a selective backup of specific Samsung data, or "One-click Backup" to backup all your Samsung files at once. Once you've made your selection, pick the desired file types you want to back up and then initiate the process by clicking "Backup Now."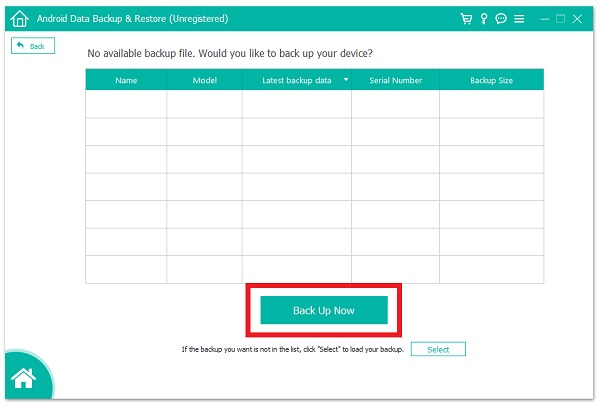 ---
Method 7: Transfer Data between Android/iPhone and Samsung A54
Mobile Trans is a powerful program designed to transfer data from iPhone, Android and iOS devices to any other device without any data loss. It enables users to transfer files between android/iphone and Samsung devices and vice versa, keeping their important information safe and accessible. Mobile Trans supports various types of file transfers, including photos, videos, messages, contacts, music, and other files. Whether you need to transfer a single file or a large number of files, Mobile Trans has you covered. One of the main advantages of using Mobile Trans is its reliability. The program is designed to provide fast and efficient data transfer, ensuring that your files are transferred quickly and without any issues. In addition, Mobile Trans also has a user-friendly interface, making it easy for everyone to use.
Next are the steps:
Step 1: Begin by downloading and running the Mobile Transfer software. Once it's launched, access the "Phone to Phone" module and choose the "Phone Transfer" option. Then, connect both your previous Android/iPhone device and the Samsung A54 to your computer using a USB cable.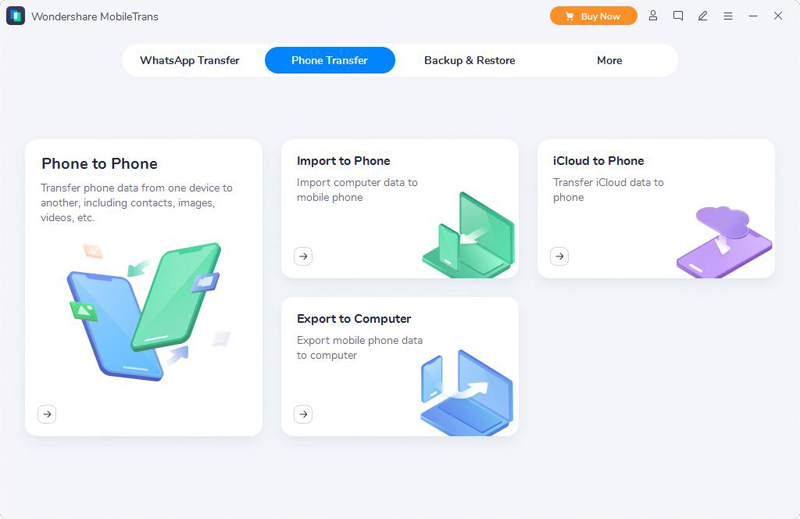 Step 2: Once the devices are successfully connected, you'll find the old Android/Samsung on the left side and the Samsung A54 on the right side.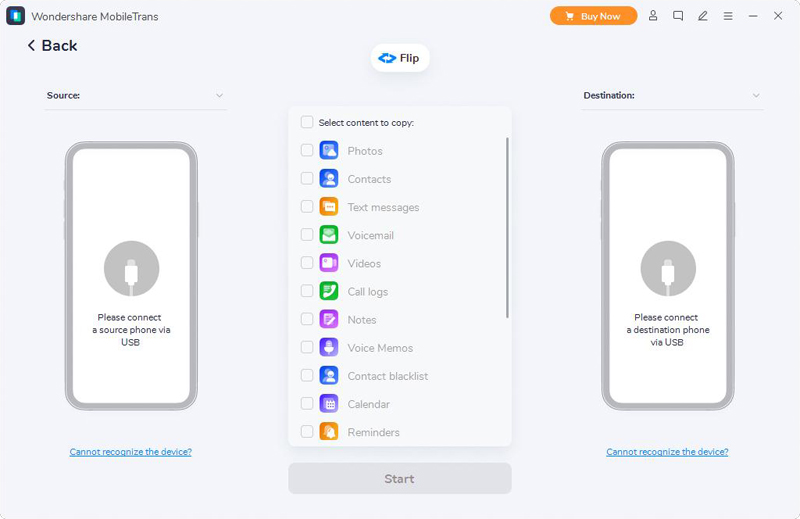 Note: If the devices are in the wrong positions, you can simply click the "Flip" button to exchange their positions for the upcoming steps.
Step 3: Now, pick the specific files you want to transfer and click the "Start" button to initiate the transfer from your previous Android/iPhone to the Samsung A54.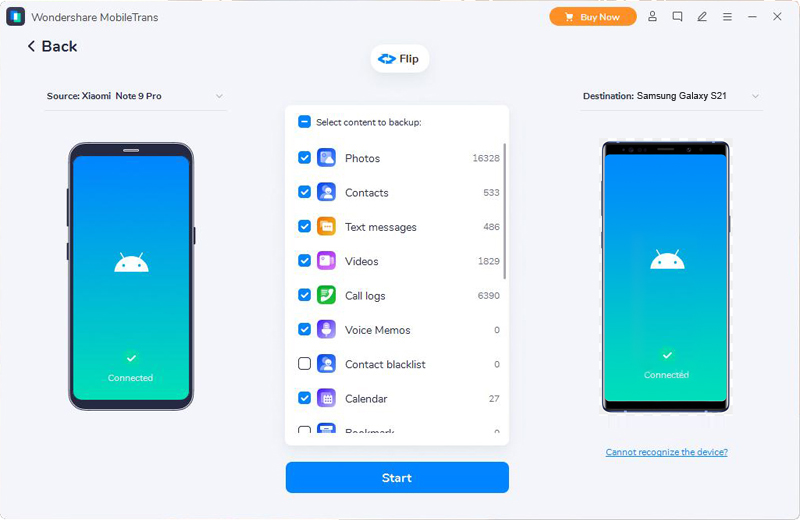 ---
Conclusion
Data loss is a common problem that can impact any user. However, it's crucial to understand that there are solutions available for recover deleted data from Samsung Galaxy A54 5G phones. Dealing with data loss on your phone can be a frustrating and emotional experience, but with the right tools and techniques, you can potentially retrieve the deleted data. In this blog post, we'll explore a range of manual and automated methods that can assist you in restoring deleted data from your Samsung Galaxy A54 5G phone. Whether you've accidentally deleted a file or need to recover data lost due to a malware attack, the methods we discuss here offer ways to retrieve your deleted files.