Keep in mind that technology has solutions for almost everything, even for getting back contacts from your iPhone 15 that seem lost. So, take a deep breath and give it a try!
Losing contact details can be a distressing experience in our hyper-connected world. It can be difficult to maintain accurate and up-to-date contact information, especially if you have an iPhone 15. But don't despair if you find yourself in this situation. With an iPhone 15, there are multiple avenues to potentially recover your precious contact data. This comprehensive guide will take you through various strategies to retrieve deleted contacts, ensuring you stay connected with those who matter most
---
Contect Outline
---
Method 1: Recover Your iPhone 15 Contacts with iTunes or Finder Backup
1. Retrieve from Finder Backup
The method for retrieving contacts from a Finder backup on an iPhone 15 stays quite uniform across various models. Presented below is a comprehensive guide to assist you in recovering contacts from a Finder backup:
Steps for you:
Step 1: Make sure your Mac is operating on macOS Catalina or a more recent version.
Step 2: Have a USB cable ready for connecting your iPhone to the computer.
Step 3: Confirm that your computer has the most recent version of iTunes (for Windows) or Finder (for macOS) installed.
2. Recover from iTunes Backup
We can recover lost or deleted contacts through iTunes backup. When you sync your iPhone with iTunes, the software creates a backup that includes important data from the device, such as contacts. If you delete contacts accidentally, lose contacts due to software issues, or get a new iPhone, you can use this iTunes backup to restore contacts. iTunes backup can recover many contact data, such as names, phone numbers, email addresses, addresses and photos of contacts.
Here are the steps:
Step 1: Plug your iPhone into the computer and open iTunes.
Step 2: Locate your device icon, then choose "Restore Backup."
Step 3: Select the appropriate backup and click on "Restore."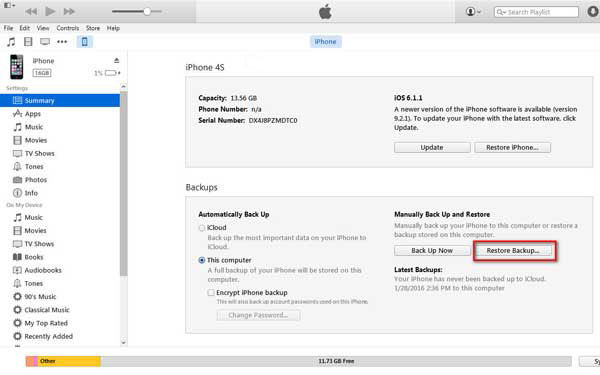 ---
Method 2: Best Way to Recover Your Lost iPhone Contacts
iPhone 15 Data Recovery: The Ultimate Solution for Data Restoration for iPhone is a highly popular device for storing valuable data, such as contacts, photos, and other essential information. However, sometimes we encounter some unforeseen problems, such as accidental deletion, corrupt update, or malware attack, which can lead to the loss of these valuable data. This is where iPhone Data Recovery comes into play. This powerful tool provides a complete data recovery solution for all kinds of scenarios. It supports various modes of data recovery , including accidental deletion, corrupt update, malware attack, and more. No matter what happens to your iPhone, you can always count on this tool to recover your data.
What's more, the tool provides a preview of the recovered data, allowing users to perform a selective recovery. This means you can choose which files and data you want to recover, ensuring that you don't lose any important information. With iPhone Data Recovery, you can restore your lost contacts, photos, and other important data to your iPhone. It's easy to use and provides excellent results. Try it now and recover the data you've lost with ease.
Step 1: Download this software for recovering iPhone contacts on your Mac or Windows computer, and then open it. Connect your iPhone to the computer, making sure the connection is successful. This tool allows you to bring back your deleted contacts on your iPhone, and you can also recover them from either an iCloud or iTunes backup. Related: Easily fix any system issues on iPhone.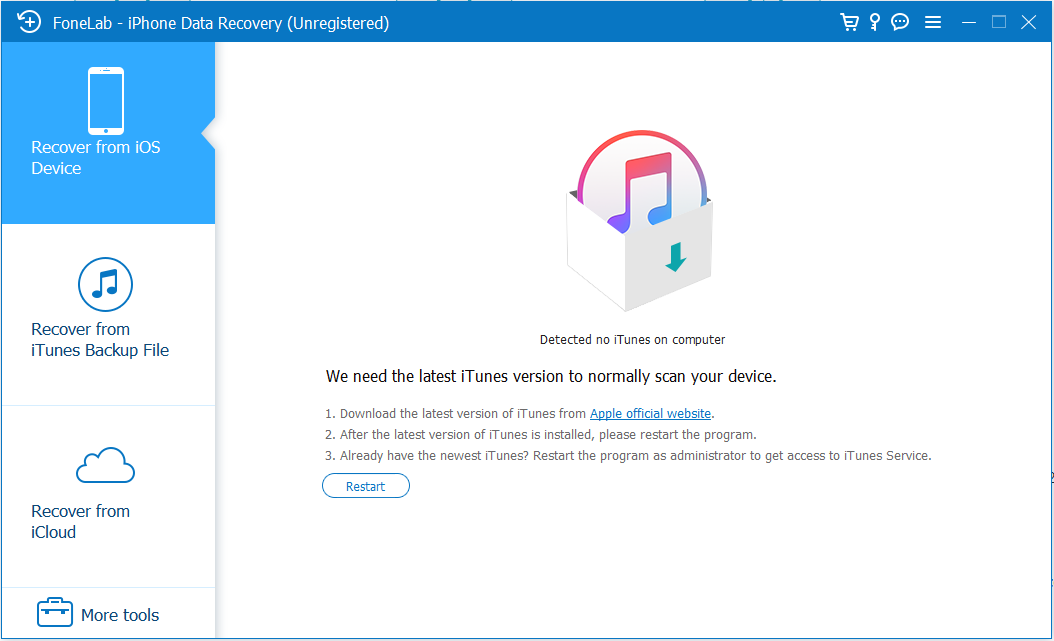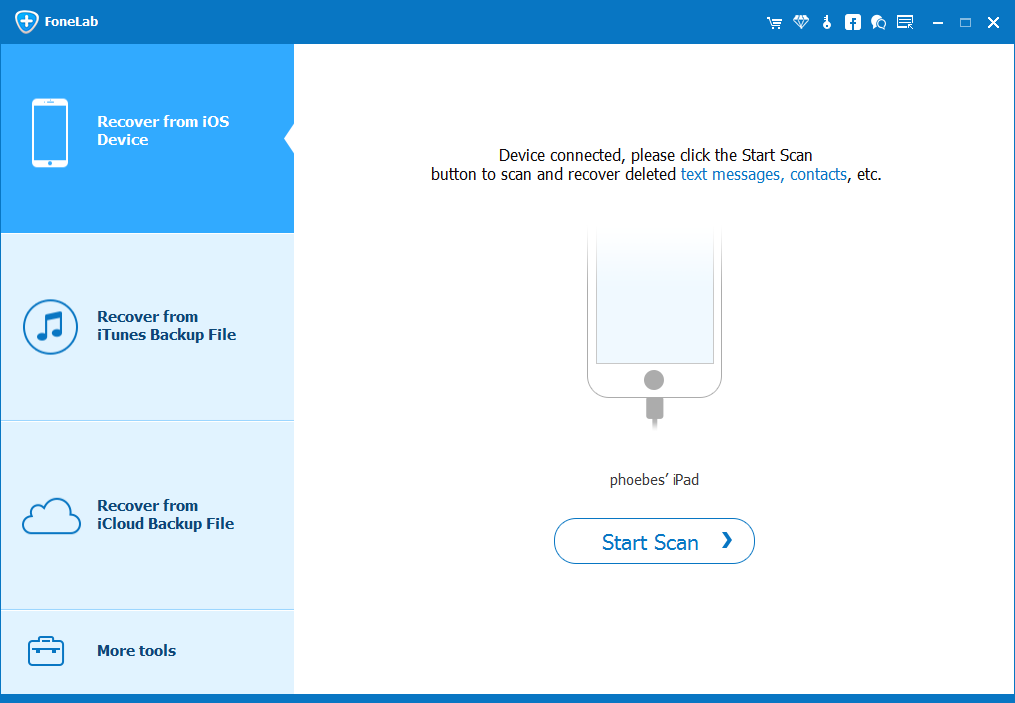 Step 2: After your iPhone is recognized, click the Start Scan button to analyze various iOS files such as contacts, messages, photos, notes, call history, and more. Subsequently, the software will search for any recoverable contacts on your iPhone 15.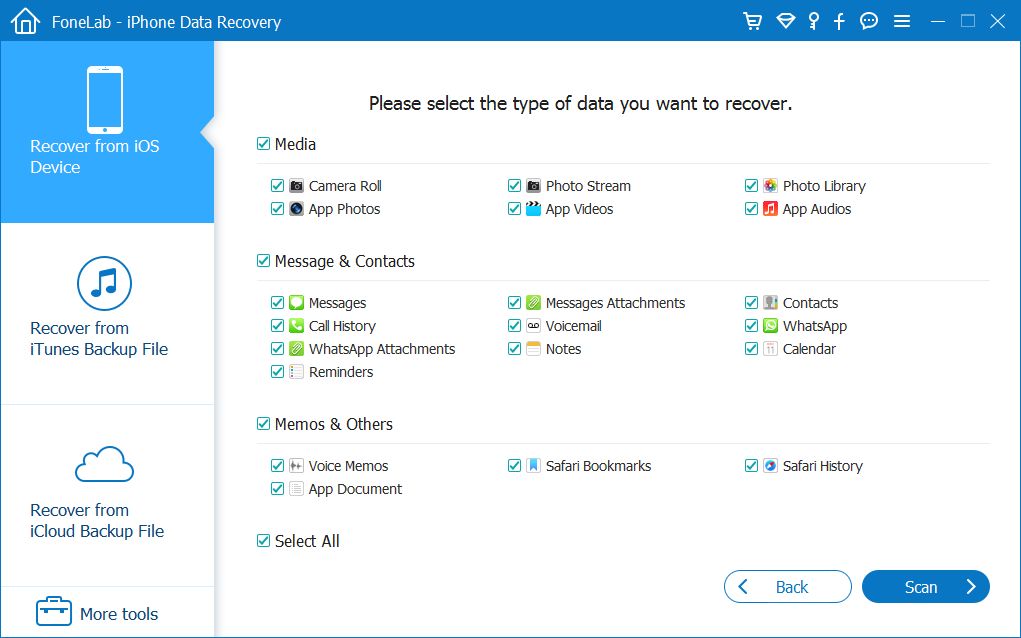 Step 3: Once the scanning process is complete, navigate to the "Contacts" section on the left to view the iPhone contacts that have been recovered. The contacts you deleted will be highlighted in red. To filter and display only the deleted ones, click "Show All" and select "Show Deleted Only." Review and choose the contacts you wish to restore, then click the "Recover" button to recover these deleted contacts on your iPhone 15.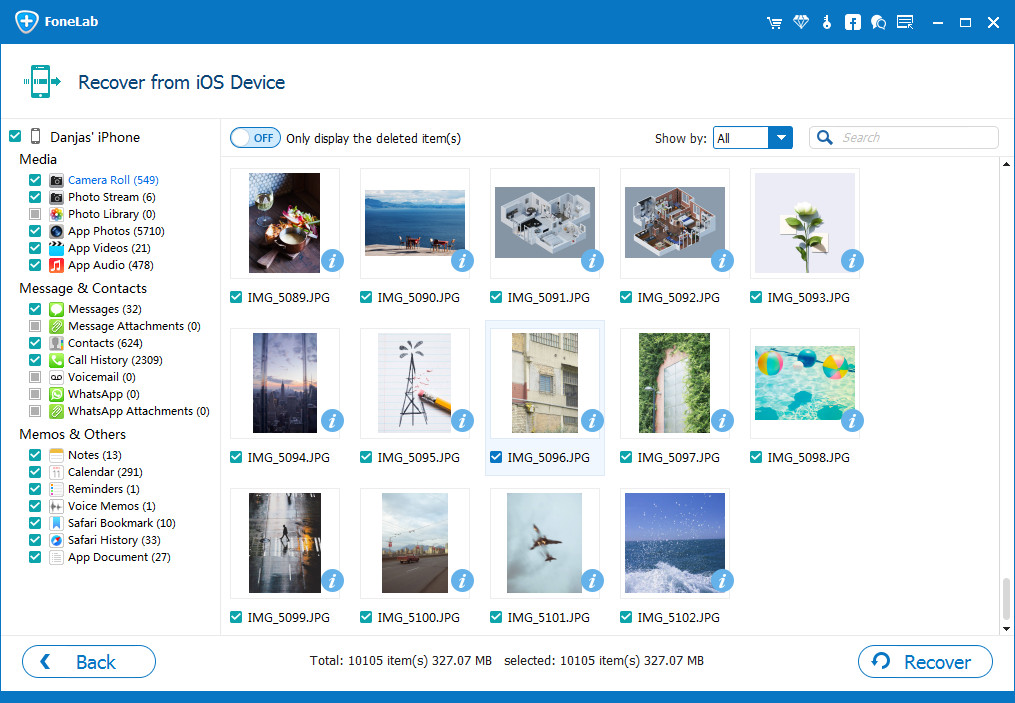 ---
Method 3: Restore Deleted Contacts frrom iPhone 15 from iCloud without computer
Apple's iCloud has a handy Contacts sync feature on the iPhone. This means you can see your contacts on all your devices like iPhone, iPad, Mac, and PC. It's great because even if you lose or delete a contact on one device, it's still there on the others. If you turned on the Contacts sync and your contacts were already backed up to iCloud before they got deleted, restoring them is easy. Since iCloud has already stored your contacts, you just need to recover them from iCloud and bring them back to your other devices.
Step 1: Navigate to Settings > General > Reset on your iPhone.
Step 2: Select Erase All Content and Settings.
Step 3: Set up your iPhone again and opt for the Restore from iCloud Backup option.
Step 4: Pick the most appropriate backup, preferably one created before the contacts were lost.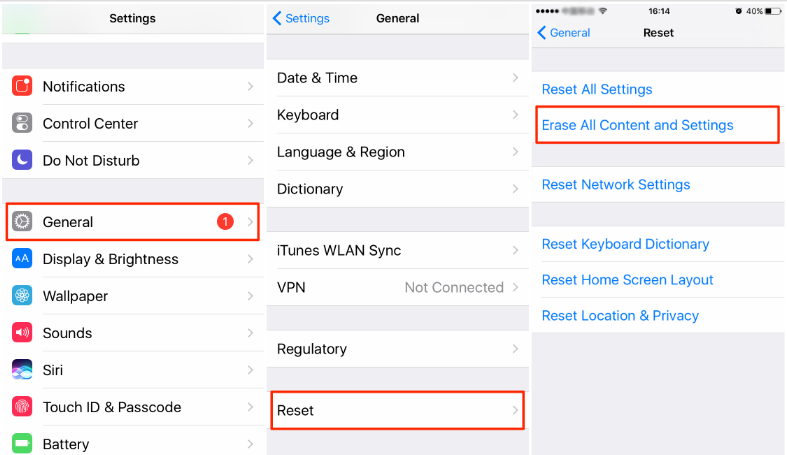 ---
Tips: Add protective locks to your Contacts in advance
The crucial tip to avoid losing your contact data in the future is uncomplicated: Make it a routine to regularly back up your iPhone.
Here are a few recommendations for safeguarding your data:
Activate automatic iCloud backup.
Consistently back up your files to iTunes or Finder.
---
Conclusion
Getting back deleted contacts on your iPhone can be done in different ways. Whether you use iCloud or seek help from experts, taking it one step at a time and staying calm will improve your chances of success. To prevent these issues in the future, it's crucial to regularly back up your data. While you might face challenges when recovering deleted contacts, the key is to stay calm and go through each option patiently.