How to transfer data from old phone to new Xiaomi 14 is a difficult problem for many new users, but here, it is no longer a serious problem and you can easily handle this problem.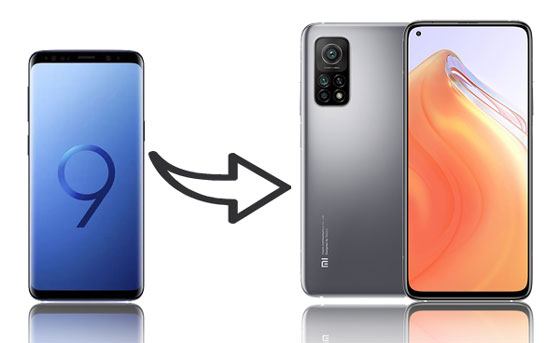 As the happy owner of a powerful Xiaomi 14, you probably can't wait to make the most of it. To make your Xiaomi 14 experience even better, we've put together some helpful ways to transfer data, whether it's from your old device or between different devices and platforms. These methods are all about keeping your Xiaomi 14 data safe and well-organized. Let's take a look at how to transfer data from Samsung/Xiaomi to Xiaomi 14.
---
Guide Outline
---
Method 1: Transfer Android/Xiaomi Data to Xiaomi 14 with Mi Mover
Mi Mover is a special app made by Xiaomi for their devices. It's great when you're switching from old Xiaomi to Xiaomi 14. This app can move lots of different types of data quickly and safely. It's really easy to use. And if you have a lot to move, you can do it in parts instead of all at once. You can choose how you want to move the data, whether it's through a wired connection, using AirDrop, or in the cloud. It's up to you. Mi Mover can also help you move things like game progress, photos, and music. Plus, it can back up your data to a cloud server so you don't lose anything. Mi Mover is a handy app for transferring data to your new Xiaomi device.
Steps to Transfer data to Xiaomi 14 with Mi Mover:
Get the Mi Mover app on both your old Xiaomi device and your new Xiaomi 14.
Open the app on both devices. On your old one, choose "I'm a sender," and on your new Xiaomi 14, choose "I'm a recipient."
Your Xiaomi 14 will show a QR code. Use your old device to scan it and connect the two.
On your old device, you'll see a list of the types of data you can transfer. Pick the ones you want and press "Send."
The data will start transferring. Wait for it to finish before you disconnect the devices.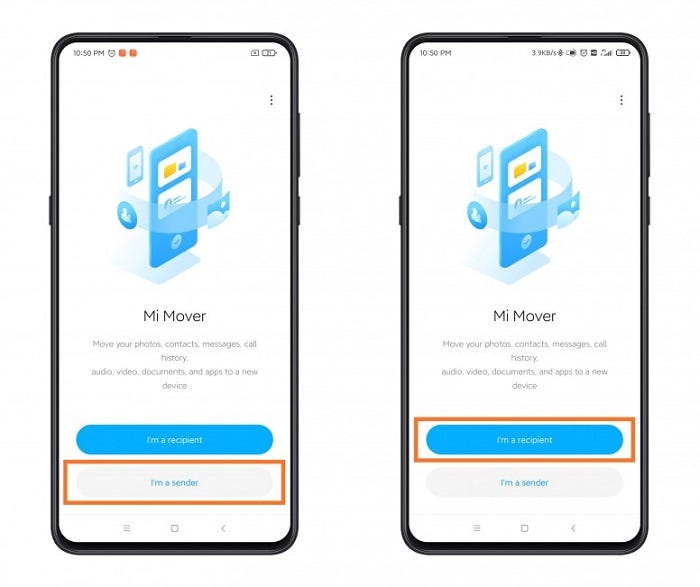 Note: Make sure both your devices are on the same Wi-Fi network to have a smooth data transfer.
---
Method 2: Move Samsung Data to Xiaomi 14 By Mobile Transfer
If you want a reliable and strong app to move data from various devices to your Xiaomi 14, Mobile Transfer is the one to choose. It lets you transfer contacts, messages, photos, music, videos, and other stuff from Android Samsung, iOS, and Windows devices to your Xiaomi 14 easily.
Here is the steps to transfer data:
Step 1: Get Mobile Transfer on your computer (PC or Mac).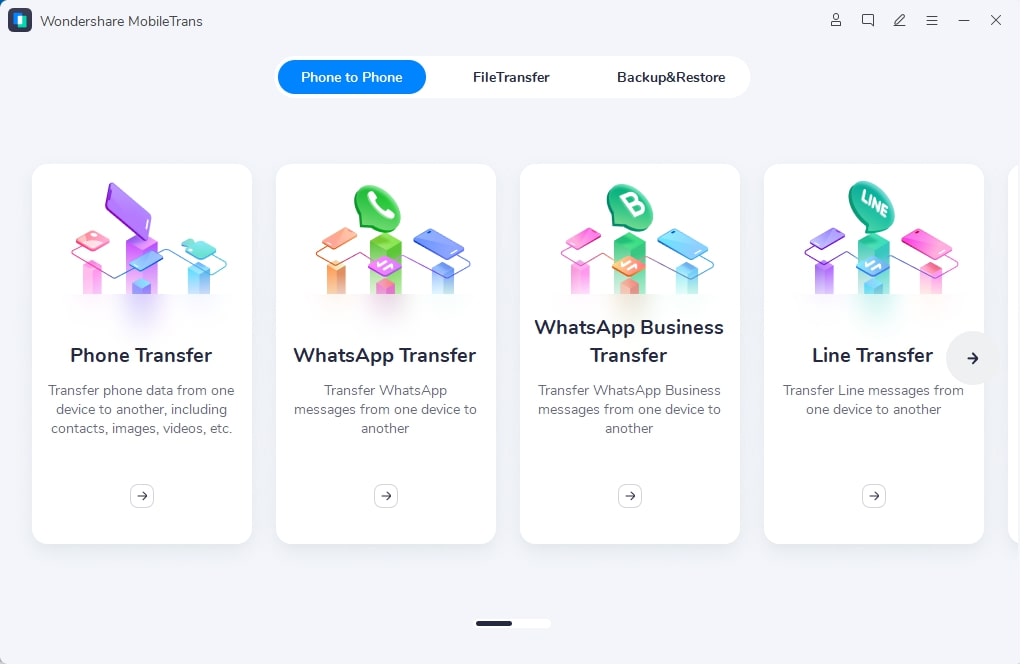 Step 2: Connect both your old device and your new Xiaomi 14 to the computer using USB cables.
Step 3: Open Mobile Transfer and choose Phone Transfer mode.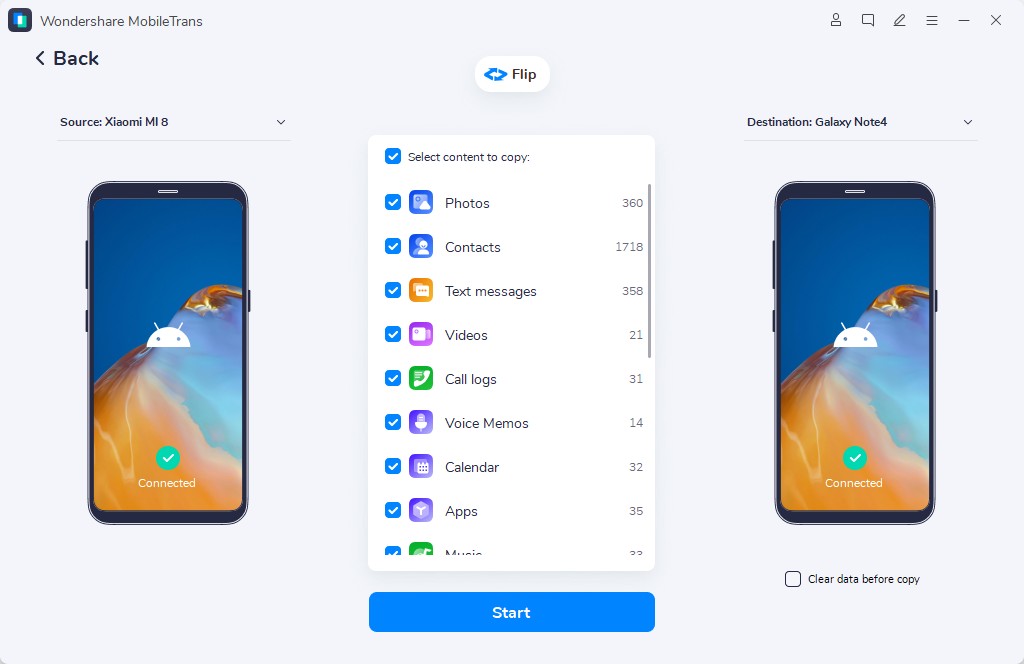 Step 4: You'll see both your devices and the data types for transfer. Make sure your old device is the source and your Xiaomi 14 is the destination. If not, click Flip to switch them.
Step 5: Select the data types you want to transfer and click Start.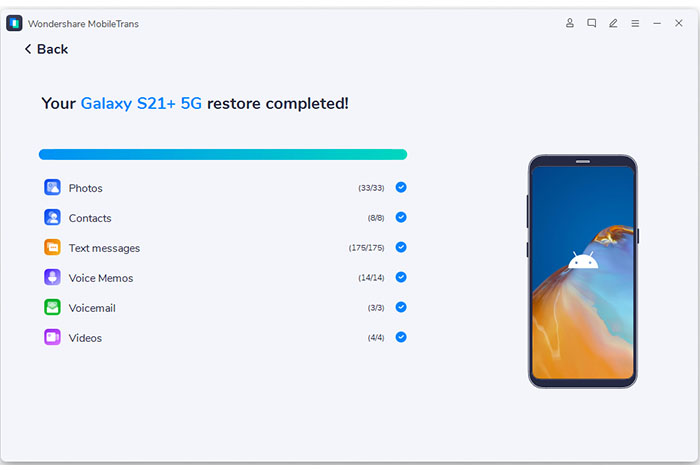 Related: Recover Lost Data from Xiaomi Phone
---
Method 3: Use Google Backup to Sync Phone data to Xiaomi 14
Google offers a useful way to back up and move data between Android devices, including your Xiaomi 14. You do this by using your Google Account to store and sync data from your old device. Then, when you get your Xiaomi 14, you can bring back this data by signing in with your Google Account.
Follow next steps to migrate xiaomi data to xiaomi 14:
Go to "Settings" and then "Accounts" on your Xiaomi.
If your Google Account is not there, add it.
Tap on your Google Account and turn on "Sync" for all the data you want to back up.
On your new Xiaomi 14, go to "Settings" and then "Accounts."
Add the same Google Account you used to back up your data on the old device.
Tap on your Google Account, and choose "Sync." Your data will be restored on your Xiaomi 14.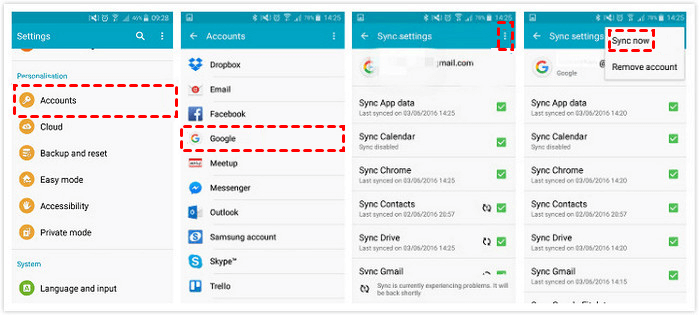 ---
Conclusion
We've gathered these methods to make sure you, as a Xiaomi 14 user, have many good options for data transfer. Keep in mind that each method has its pros and cons, so pick the one that works best for you. Enjoy your data transfer.